Opening Traditions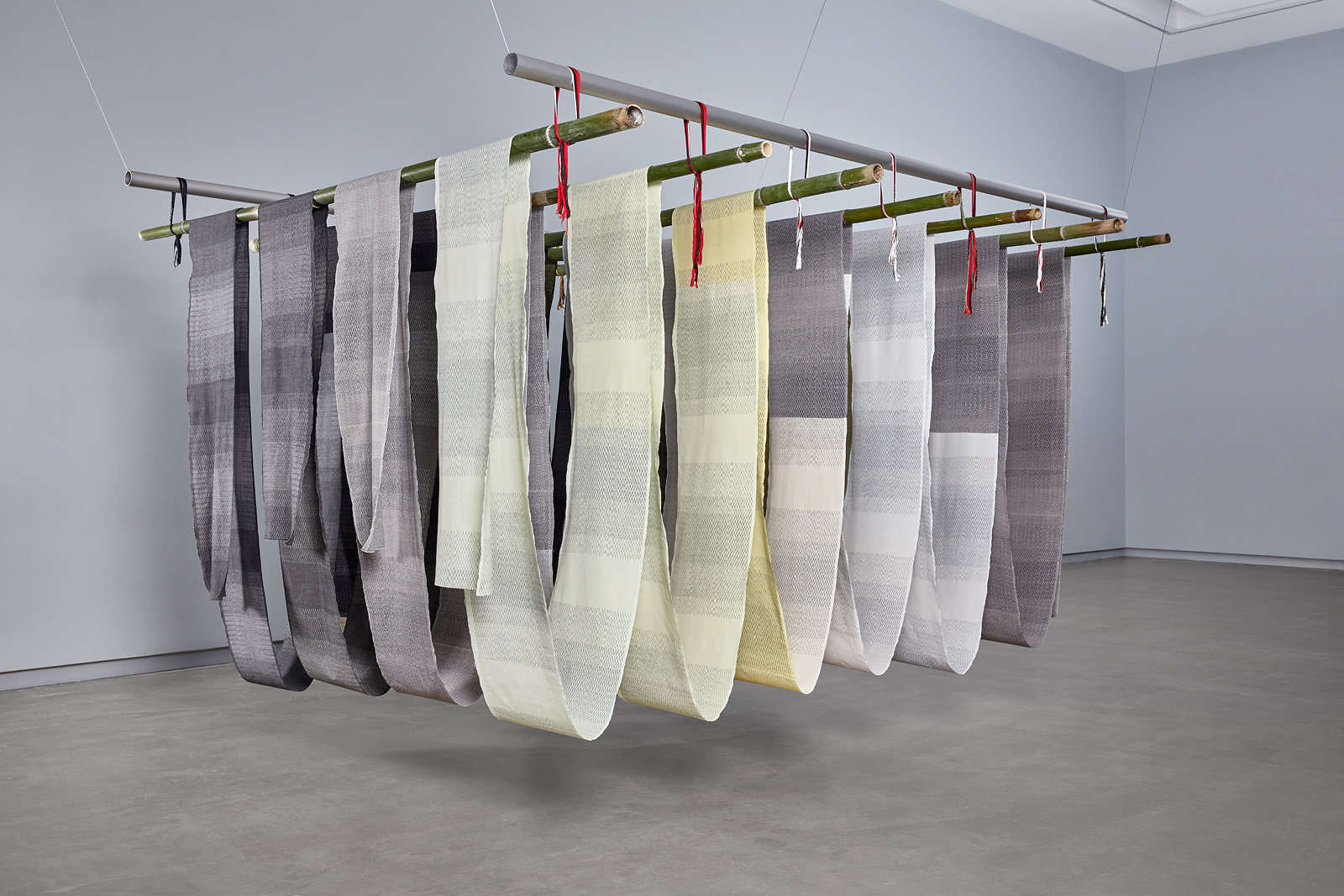 Opening Traditions is a collaborative project between designers Makiko Shinoda (JP), Emilie Pallard (FR) and Niels Heymans (NL). For a period of two years the three investigated the craft of Kurume Kasuri: an Ikat weaving technique typical to the Kurume region, in the Fukuoka prefecture of Japan. The technique requires yarn to be tied and dyed before weaving, resulting in lush patterns with a subtle, hazy appearance. The designers worked closely together with the Shimogawa Orimono mill, where the Kasuri technique has been used for three generations to weave the long strips of cotton used in the production of classical kimonos.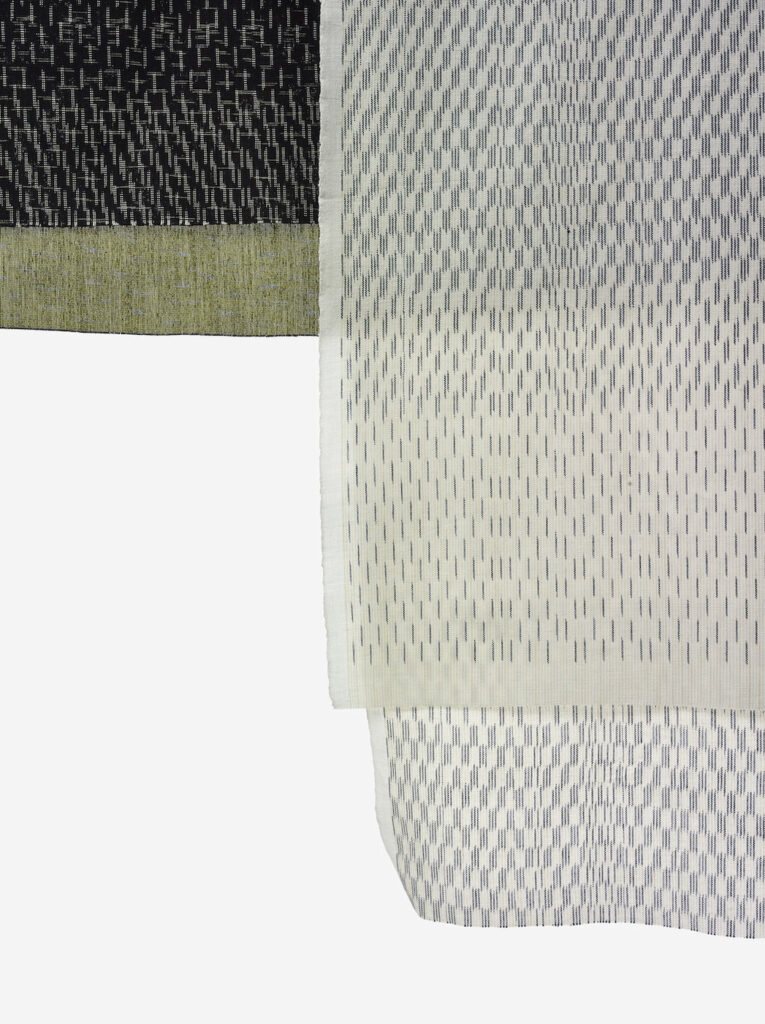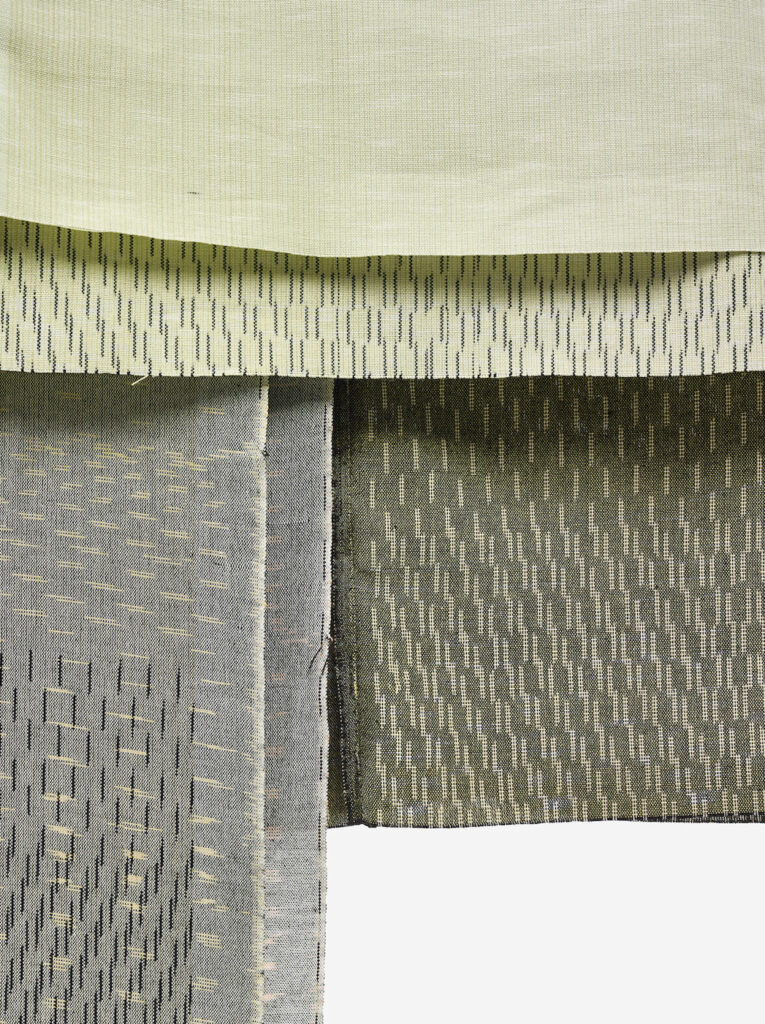 With Opening Traditions, the designers shed a new light on this traditional technique. They created a distinctive colour scheme of twelve hues which generate a wide range of tones when woven. This broad palette, inspired by the Japanese landscape, is a significant departure from the usual indigo and white that is used for the traditional fabrics. The design is built up from a smart, shifting pattern that enables a longer repeat, cleverly working with the 24 cm limitation of the warp repeat. The designers intend to use the fabric in the design of their own garments, opening up the Kurume Kasuri technique to a new audience.
This book gives insight into the creation of a new textile, from the initial journeys the designers undertook to Japan, to the conversations, colour studies, sketches and tests that paved the way for the final fabrics. Opening Traditions represents a renewed connection between two long intertwined cultures, an encounter with ancient craft and contemporary design and a cross-pollination between centuries of experience and fresh talent.
Exhibited at
Van abbe museum Eindhoven, NL
Lloyd hotel Amsterdam, NL
Project book was selected for the 33 Best Dutch Book Design2016, exhibited at Stedelijk Museum Amsterdam